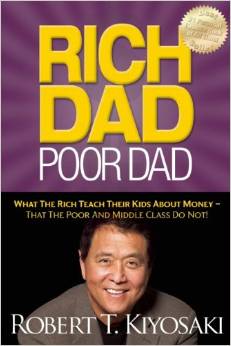 Personal-finance author and lecturer Robert Kiyosaki developed his unique economic perspective through exposure to a pair of disparate influences: his own highly educated but fiscally unstable father, and the multimillionaire eighth-grade dropout father of his closest friend. The lifelong monetary problems experienced by his "poor dad" (whose weekly paychecks, while respectable, were never quite sufficient to meet family needs) pounded home the counterpoint communicated by his "rich dad" (that "the poor and the middle class work for money," but "the rich have money work for them"). Taking that message to heart, Kiyosaki was able to retire at 47. Rich Dad, Poor Dad, written with consultant and CPA Sharon L. Lechter, lays out his the philosophy behind his relationship with money. Although Kiyosaki can take a frustratingly long time to make his points, his book nonetheless compellingly advocates for the type of "financial literacy" that's never taught in schools. Based on the principle that income-generating assets always provide healthier bottom-line results than even the best of traditional jobs, it explains how those assets might be acquired so that the jobs can eventually be shed.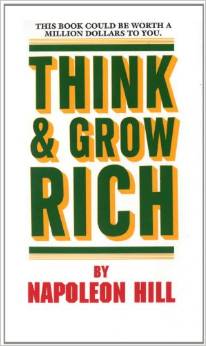 Here are money-making secets that can change your life. Inspired by Andrew Carnegie's magic formula for success, this book will teach you the secrets that will bring you a fortune. It will show you not only what to do but how to do it. Once you learn and apply the simple, basic techniques revealed here, you will have mastered the secret of true and lasting success. And you may have whatever you want in life.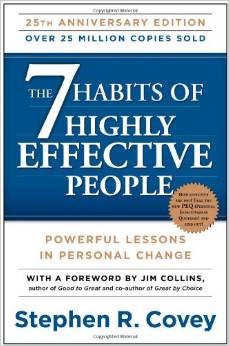 The 7 Habits of Highly Effective People
One of the most inspiring and impactful books ever written, The 7 Habits of Highly Effective People has captivated readers for 25 years. It has transformed the lives of Presidents and CEOs, educators and parents— in short, millions of people of all ages and occupations.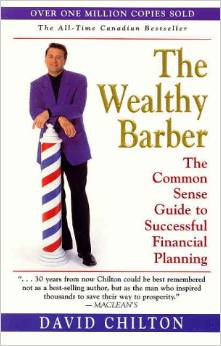 David Chilton's popular The Wealthy Barber is a good starting point for anyone who wants to construct a personal financial plan. Many people are so scared of dealing with their money that they don't do anything at all–only to suffer for it over the long haul. Chilton shows that planning is simple and you don't have be a whiz kid to set yourself on the route to financial security. "When I finally learned the basics of financial planning, I couldn't believe how straightforward they were. It's just common sense," is the overarching message.
The Wealthy Barber takes the form of a novel, though it wouldn't win many awards for plot, setting, or characterization. The narrator, Dave, a 28-year-old school teacher and expectant father, his 30-year-old sister, Cathy, who runs a small business, and his buddy, Tom, who works in a refinery, sit around a barber shop in Sarnia, Ontario, and listen as Ray Miller, the well-to-do barber, teaches them how to get rich. The friends are at the age when most people start thinking about their future stability; among the three of them, they face almost every broad situation that can influence a financial plan. Ray, the Socrates of personal finance, isn't a pin-striped Bay Street wizard. He is a simple, down-to-earth barber dispensing homespun wisdom while he lops a little off the top. Ray's barbershop isn't the place to learn strategies for trading options and commodities. Instead, his advice covers the basics of RRSPs, mutual funds, real estate, insurance, and the like. His first and most important rule is "pay yourself first." Take 10 per cent off every pay cheque as it comes in and invest it in safe interest-bearing instruments. Through the magic of compound interest, this 10 per cent will turn into a substantial nest egg over time. This book isn't about how to get rich quick. It's about how to get rich slowly and stay that way.
Chilton's common-sense approach has obviously hit home since his book first appeared; with more than 1.5 million copies sold to date, The Wealthy Barber is the best-selling book ever of any kind in Canada. Some of the financial details have been updated in recent editions, but the story and fundamental advice are timeless. It's probably not the last book you'll want to read on the subject, but it's a good starting point for learning about financial planning. –Edward Trapunski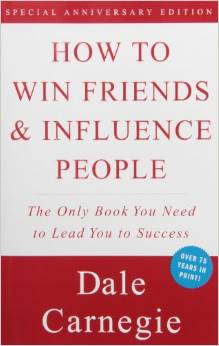 How to Win Friends & Influence People
David Chilton's popular The Wealthy Barber is a good starting point for anyone who wants to construct a personal fin
This grandfather of all people-skills books was first published in 1937. It was an overnight hit, eventually selling 15 million copies. How to Win Friends and Influence People is just as useful today as it was when it was first published, because Dale Carnegie had an understanding of human nature that will never be outdated. Financial success, Carnegie believed, is due 15 percent to professional knowledge and 85 percent to "the ability to express ideas, to assume leadership, and to arouse enthusiasm among people." He teaches these skills through underlying principles of dealing with people so that they feel important and appreciated. He also emphasizes fundamental techniques for handling people without making them feel manipulated. Carnegie says you can make someone want to do what you want them to by seeing the situation from the other person's point of view and "arousing in the other person an eager want." You learn how to make people like you, win people over to your way of thinking, and change people without causing offense or arousing resentment. For instance, "let the other person feel that the idea is his or hers," and "talk about your own mistakes before criticizing the other person." Carnegie illustrates his points with anecdotes of historical figures, leaders of the business world, and everyday folks. –Joan Price –This text refers to the Mass Market Paperback edition.